Research. Action. Impact.
The different points of view that make up our Center (Behavioral Science, Engineering, and Epidemiology & Biostatistics) form the foundation of a methodology in which research into the pre-event, event and post-event causes of injury and trauma can lead to action and ultimately make an impact on our nation's youth. The Center's findings on child injury prevention are not only published in medical journals, but also are translated into recommendations for parents, educators, policymakers and product manufacturers by the Center's Outreach and Advocacy professionals. The end goal remains the same: prevention of child injury and its sequalae.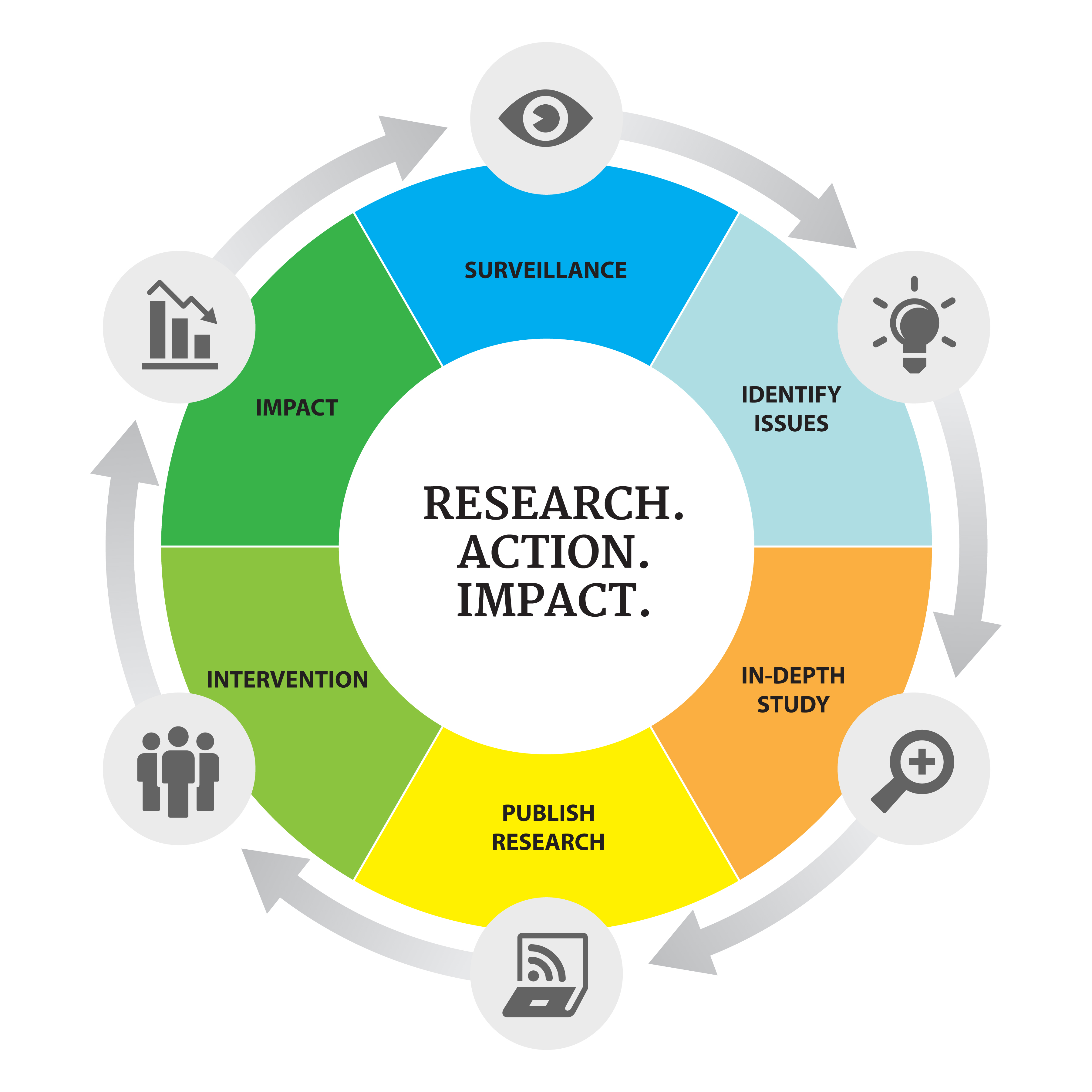 The Research-to-Action-to-Impact Paradigm
The Center's research follows a cycle that encourages action beyond the publication of research findings. We seek innovative solutions to identify injury mechanisms through evidence-based interventions in the form of educational tools and improved product design, as well as improved legislative and regulatory policy. The Center's goal is to achieve measurable impact in the form of child injuries prevented and lives saved.