Research In Action
Research In Action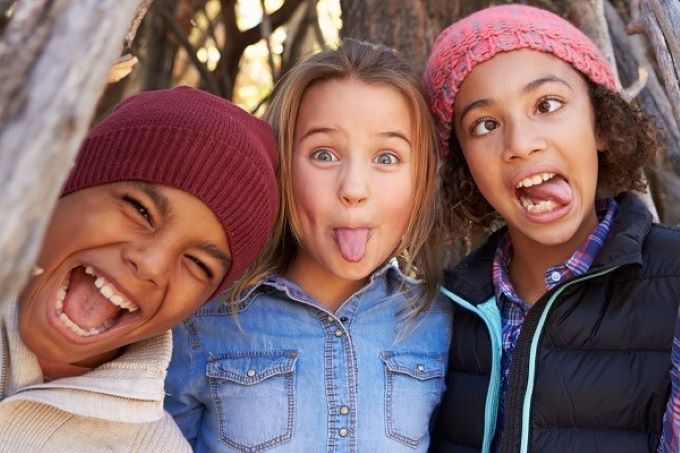 Centering Community Voices to Develop a Trauma Informed Camp Curriculum
A Note from Rachel Myers, PhD, MS, Co-Director of CVP's Community Violence and Trauma Support programs: I am honored to introduce today's blog post from Drea Gonzalez, a Master of Public Health (MPH) student at The University of Pennsylvania and a research assistant with our Community Violence and Trauma Support programs. This summer, Drea completed her MPH fieldwork placement with our team, where she worked on our research partnership and collaboration with the Christian Street YMCA.
Philadelphia is experiencing record levels of gun violence and alarmingly, children and adolescents under 18 have made up almost 10% of victims over the past three years. Even young people who do not directly experience gun violence can suffer secondary traumatic effects by hearing, witnessing, or learning about violence taking place within their community. The psychological impacts of direct and indirect gun violence, combined with the COVID-19 pandemic, have exacerbated the pediatric mental health crisis in Philadelphia. To combat this, two local Philadelphia groups have partnered to help adolescents develop coping skills to navigate the resounding impacts of traumatic events: the Christian Street YMCA and the CHOP Community Violence and Trauma Support (CVTS) programs.
A Community-Driven Research Collaboration
The Christian Street YMCA and CHOP CVTS teams met at the 2019 Community-Driven Research Day—an annual event providing local community-based organizations opportunities to create partnerships and develop research collaborations with Philadelphia academic institutions to help advance health equity. The Christian Street YMCA, recognizing the burden of community violence exposure among their staff and younger members, approached CVTS about a collaboration to support the YMCA's continued efforts to create a trauma-informed culture within their organization and the local community. Both groups identified the YMCA's summer camp program as an ideal setting for equipping staff with skills in trauma-informed practices and providing campers with greater awareness of coping strategies to manage stressful feelings.
Developing a Sustainable Curriculum
Through an iterative process, the YMCA and CHOP CVTS partnered to provide feedback about activities and ideas for implementation to ensure feasibility and appropriateness for the YMCA's staff and campers. This resulted in a four-session "Healthy Bodies, Healthy Minds" (HBHM) summer curriculum to help young people build knowledge and a set of skills to identify and manage stressful feelings. The program adapted existing curriculums and activities, including CVTS's BRAVE program, and was designed with sustainability in mind to be led by camp counselors.
The HBHM summer curriculum launched in Summer 2021, and the experience provided valuable insights on the perceived impact of the program on campers and the feasibility of session implementation. Many counselors noted that "the kids understood more about stress in their body than I assumed." Some also identified a need for "more vocal [direction] or [more] activit[ies] to keep the campers totally engaged."
Increasing Engagement and Teamwork
For my Master in Public Health degree fieldwork project, I worked with CVTS and the Christian Street YMCA to implement the second year of HBHM. Combining the feedback collected from camp counselors during Summer 2021 and my own experience as a classroom teacher, I collaborated with team members to improve the curriculum. My teaching experience allowed me to understand and help address the feedback from the previous year's camp counselors. In the revised curriculum, we integrated structured engagement strategies to increase the level of teamwork and discussion between campers, giving the counselors more tools to encourage and structure participation from their campers.
Drawing On Community Expertise
In addition to adjusting the curriculum, we wanted to ensure camp counselors were aware of how and when to use trauma-informed practices in their interactions with campers, both during and outside of formal HBHM sessions. In this summer's training sessions, we empowered counselors to share their real-life experiences with students in a mindful and authentic way. To help counselors feel supported, we invited a former CVTS community mentor to share her expertise and story. She also revised and co-led the training session. Using the same engagement strategies counselors would soon use with their campers, counselors-in-training shared examples of what it meant to be trauma-informed with one another and discussed how they may have unknowingly been using trauma-informed practices in their work with young people. By the end of the training session, 92% of participants agreed or strongly agreed they felt prepared to use trauma-informed practices in their work with young people, and 100% of participants agreed or strongly agreed they gained new knowledge and skills.
Centering Community Voices
As I journey deeper into the world of community-academic partnerships, I will always remember the importance of centering the voices of community members and working to incorporate their feedback and expertise into programming. Using my own community experience as a teacher to further understand the perspectives of the counselors, we were able to identify two major areas of improvement, create training and revised materials, and further promote sustainability for this program. Now, new counselors feel more prepared to keep campers engaged throughout the summer and to use trauma-informed practices. I'm excited to hear about the experiences of this year's counselors and campers and to see what the future has in store for "Healthy Bodies, Healthy Minds."