Research In Action
Research In Action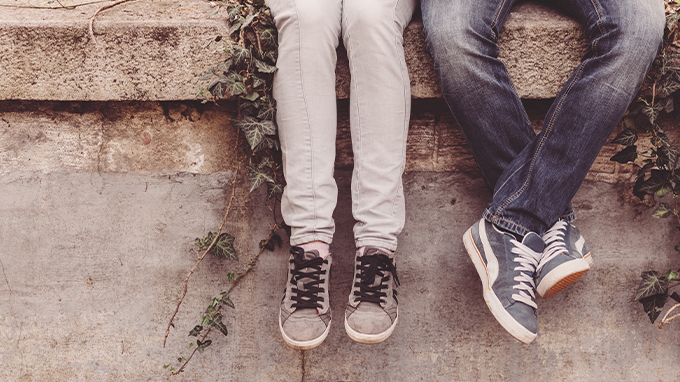 Registration Now Open for Teen Dating Violence Webinar
Children's Hospital of Philadelphia's Center for Violence Prevention (CVP) is hosting a free webinar entitled "Recognizing and Responding to Teen Dating Violence in the Clinical Setting" for pediatric physicians, nurses, hospital staff, and clinically-based social workers. Continuing education credits for nurses and social workers will be offered.
Teen Dating Violence (TDV) is a serious public health issue that is alarmingly widespread. While many people view intimate partner violence (IPV) as an adult problem, approximately 1 in 3 teens in the United States is a victim of TDV.
Like intimate partner violence among adults, TDV is a pattern of behaviors aimed to gain or maintain power or control over a current or former dating partner and includes physical, sexual, emotional, or verbal abuse. However, unlike adult IPV, TDV incorporates the additional vulnerabilities of age and stage of life. If unaddressed, these foundational relationships can normalize unhealthy relationships and lead to a pattern of further abuse. Survivors of TDV experience higher rates of depression, substance abuse, suicide attempts, eating disorders, poor school performance, unplanned pregnancy, sexually transmitted infections, and future victimization.
This webinar will educate pediatric providers so that they understand the issue of teen dating violence and know how to recognize it, how to help patients, and where to find resources.
Upon completion of this webinar, participants will be able to:
Explain the issue of teen dating violence, how it differs from bullying and adult intimate partner violence, and the long-lasting impact on individuals.
Understand how to recognize teen dating violence, how it can be addressed in a healthcare setting, and where to find information/resources.
Identify the action steps for becoming a "Teen Dating Violence Prevention Champion" to help protect patients or caregivers experiencing TDV.
Date and Time
Thursday, May 20, 2021 12:00-1:30 PM EST
Moderator & Presenter
Violence Intervention Program Research Director and Research Scholar at CHOP's Center for Violence Prevention, Research Assistant Professor at The University of Pennsylvania's (Penn) Perelman School of Medicine
Presenters
Attending Physician in the Division of Adolescent Medicine at CHOP
Christine Forke Young, PhD, MSN, CRNP
Associate at CHOP's Center for Violence Prevention, Lecturer in the Department of Family & Community Health at Penn's School of Nursing, MPH Core Teaching Faculty at Penn's Perelman School of Medicine, Associate Fellow at the Center for Public Health Initiatives at Penn, Fellow at the Ortner Center on Violence & Abuse at Penn
Intimate Partner Violence Specialist at CHOP's Center for Violence Prevention and Medical Advocate at Lutheran Settlement House
Registration
Click here for more information and to register.
CONTINUING NURSING EDUCATION APPROVED PROVIDER STATEMENT
1.5 Continuing Nursing Education Credits & 1.5 Trauma Hours
Children's Hospital of Philadelphia is an approved provider of continuing nursing education by the Pennsylvania State Nurses Association, an accredited approver by the American Nurses Credentialing Center's Commission on Accreditation.
Children's Hospital of Philadelphia is a Trauma Program which is accredited by the Pennsylvania Trauma Systems Foundation.
CONTINUING SOCIAL WORK ACCREDITATION STATEMENT
CHOP is a pre-approved provider of continuing education credits for Pennsylvania Licensed Social Workers, Marriage and Family Therapists, and Professional Counselors. Participants licensed in Pennsylvania who attend the full workshop and complete the required evaluation are eligible for 1.5 Continuing Education Credits. Participants licensed in other states should check with local licensing boards to determine continuing education approval.
**NOTE: If you are interested in receiving continuing education credits, you must log on to the webinar as an individual. Those who view the webinar as a group will not be eligible to receive credit.