Research In Action
Research In Action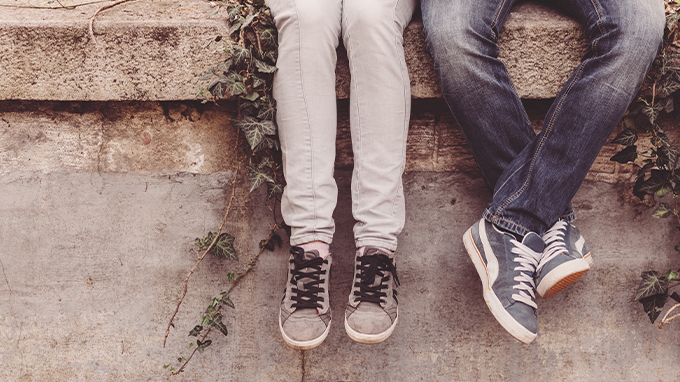 Assessing for Dating Violence
Teen Dating Violence Awareness Month serves as a great time to remind clinicians about the importance of screening for and discussing teen dating violence (TDV) with their patients. Unfortunately, abuse in relationships is a serious public health issue that is alarmingly widespread among both adults and adolescents and must be addressed. While many view intimate partner violence (IPV) as an adult problem, approximately 1 in 3 teens in the United States is a victim of TDV.
Like IPV among adults, TDV is a pattern of behaviors aimed to gain or maintain power or control over a current dating partner or former dating partner and includes physical, sexual, emotional, or verbal abuse. However, unlike IPV, TDV incorporates the additional vulnerabilities of age and stage of life. If unaddressed, these foundational relationships can normalize unhealthy relationships and lead to a pattern of further abuse.
Research shows that early exposure to violence can have long-term physical and psychological consequences. Survivors of TDV experience higher rates of depression; substance abuse; suicide attempts; eating disorders; poor school performance; unplanned pregnancy; sexually transmitted infections; and future victimization. The medical response to TDV is crucial to mitigating its effects, as STOP IPV Director, CHOP Attending Physician, and VPI Fellow Ashlee Murray, MD, MPH discusses in her Clinical Pediatric Emergency Medicine journal article, "Teen Dating Violence: Old Disease in a New World."
Encouraging teenagers to talk about their relationships with trusted adults, such as their primary care physician, is key in preventing and stopping TDV. Many teenagers may not recognize the warning signs, or because of inexperience, may be unaware that their relationships are not normal or healthy. For these reasons, it's important for medical professionals not to wait for their teen patients to mention TDV. In fact, if survivors of TDV share their experiences with a healthcare professional, they are four times more likely to seek further help.
Exploring Relationship Safety
Here are some helpful tips for clinicians to screen for and discuss relationship safety with teenagers:
Ask every patient. TDV impacts adolescents regardless of gender identity, race, socioeconomic status, and sexual orientation.
Understand the risk factors. While TDV can impact anyone, it is important to be aware of certain risk factors, including a history of abuse, prior injury from a dating partner, and witnessing violence in the home. Additionally, LGBTQ+ youth are often at a higher risk for TDV than other youth.
Screen electronically. Teenagers are more likely to answer truthfully if responding to questions on a tablet or smartphone.
Show genuine concern. Even though clinicians have very limited time to ask many questions, showing genuine concern while asking about TDV is extremely important as it may be the first step in helping adolescents recognize their relationships as abusive.
Be prepared to share resources. Providers should ask about the IPV response policy in their clinical setting and connect with any advocates who may work directly with clinical staff to support survivors. Among other hospitals throughout Philadelphia, CHOP has on-site counselors (IPV specialists) in partnership with Lutheran Settlement House's STOP IPV Program. IPV specialists are available in person or via phone to support providers in addressing TDV and IPV.
Resources to Share with Youth
Clinicians should also provide youth with resources. Having a list of local, up-to-date, and accessible resources will greatly benefit patients. Here are resources we recommend:
Additional Reading