Research In Action
Research In Action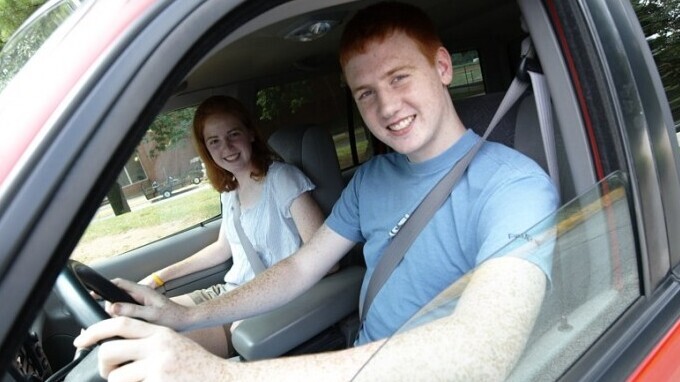 The Prevalence of Spine Fractures in Children
Earlier this year, an interesting study examining vertebral fractures in children was published. The goal of this study was to determine the prevalence of pediatric spine fractures in motor vehicle accidents, use of safety devices, and mortality and morbidity rates in a large national database.
The researchers analyzed 2009-2014 data from the National Trauma Data Bank (an aggregation of national trauma registry data published annually by the American College of Surgeons) about patients under 18 years of age with spinal fractures for this study. Mechanism of injury and outcomes were examined across different age groups: 0-4 years, 5-9 years, 10-14 years, and 15-17 years.
What They Found
Vertebral Fractures
The analysis included over 34,000 patients (with over 45,000 vertebral fractures), most of whom were male (58%) with a median age of 15 years.
The majority of fractures (63%) occurred in 15- to 17-year-old patients.
Motor vehicle crashes (MVCs) were the most common mechanism of injury for all ages.

MVCs accounted for 66% of vertebral fractures in children.
67% of all spinal cord injuries occurred in MVCs.
The mortality rate for children with a spinal fracture was 3.1% (1,067 children).

MVCs accounted for 82.1% of all deaths.
57.8% of the deaths occurred in children 15 -17, but the mortality rate was highest in children under age 5.

The lumbar spine was the most affected, occurring in 41.2% of children ages 5 to 9; 44.6% in children ages 10 to 14; and 44.7% in children ages 15 to 17.
In children younger than age 5, cervical spine fractures (39.4%) were more common than thoracic and lumbar fractures (p<0.001).
Seat Belt Use
In MVCs, the number of children without seat belts was nearly double than the number of children who wore them (6,435 [34.1%] versus 12,428 [65.9%]).
Lower spine fractures were statistically significantly less frequent among those wearing seat belts in every age group (p<0.001).
Children in MVCs who wore seat belts had lower odds of:

multi-vertebrate fractures (30% vs 70%, OR:0.78, p<0.009)
concomitant non-vertebral fractures (30.9% vs 69.1%, p<0.001, OR: 0.89)
intracranial injury (29.6% vs 70.4%, OR: 0.85, p<0.001)
thoracic organ injury (30.1% vs 69.9%, OR:0.88, p<0.001)

Children wearing seat belts had 21% lower odds of mortality (29.3% vs 70.7%, OR: 0.79).
Regional Differences
The highest rate of pediatric vertebral fractures occurred in the South (38% of pediatric vertebral fracture, p<0.001).

41.7% of MVA fractures, 33.9% of firearm fractures, 33.7% of sporting fractures, and 29.4% of fall-related fractures occurred in the South.
The South and Midwest reported the highest number of spine fractures in children not wearing seat belts, with 4,942 and 2,825 patients over the study period.
The Northeast reported the lowest overall vertebral fracture rate (13.7%, p<0.001).
What This Means
MVCs continue to be a common cause of morbidity and mortality in the pediatric population. Vertebral fractures contribute to significant morbidity and mortality, with more than 60% occurring in 15- to 17-year-olds. Additionally, nearly two-thirds of the fractures in this study period occurred during MVCs among those who did not wear seat belts. It is important to note that this analysis was limited to those who sustained vertebral fractures and did not compare rates to the general population (who did not sustain vertebral fractures).
Click here for more stats and facts about seat belt use on the TeenDriverSource.org website.