Research In Action
Research In Action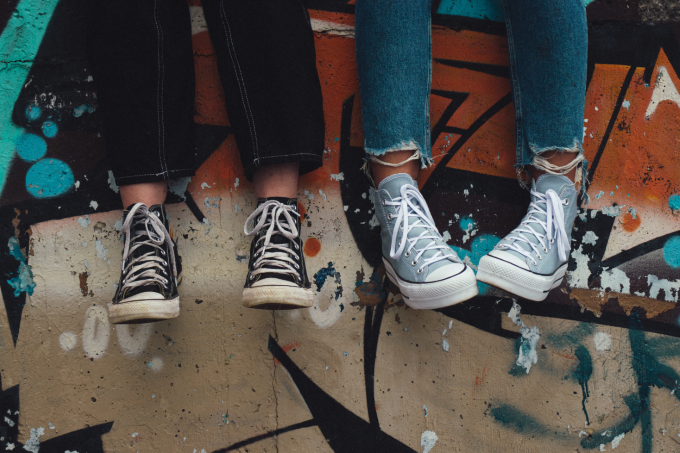 Promote Mental Health and Wellness for Teens with Concussion
For many families of children and adolescents, the months of August and September bring a return to school. The 2022-2023 academic year has extracurricular activities like sports in full swing and filling the calendar. Along with sports, there is unfortunately also an increase in sports injuries such as concussion. Caring for a teen who has sustained a concussion requires an attention to their physical, emotional, social and academic needs to get them back to school, sports, and the normal routine of their daily lives.
Our Minds Matter Concussion Program recently published a paper focusing on anxiety and depression symptoms among adolescents with concussion in Sports Health. There have been few studies focusing on psychiatric symptoms in the acute phase after concussion and we wanted to further investigate the potential relationship between concussion and mental health symptoms. With our interdisciplinary author team that includes psychology, nursing, medicine, epidemiology, public health, and bioengineering-- we are interested in supporting multiple domains of recovery for teens.
In this study we collected data from a group of teens who sustained a concussion within 28 days of their clinical visit to the Minds Matter Concussion Program in the Sports Medicine Clinic. Teens completed the Patient-Reported Outcome Measurement Information System (PROMIS) measures on anxiety and depressive symptoms. One of the strengths of these PROMIS measures is that they are standardized and can be compared across different clinical populations. Notably, over one third of the concussed adolescents reported symptoms of anxiety or depression that were above normal limits. This suggests that many teens with concussion have mental health needs that warrant further support.
These results inform what the Minds Matter Concussion Program strives to do in its comprehensive approach to concussion management: caring for the whole child. When caring for teens with concussion there are several things clinicians can do to promote mental health and wellness after injury:
Ask about pre-injury mental health at initial visit. Youth with needs before injury are at greater risk after concussion. Encourage patients with a history of mental health concerns to continue or begin working with a counselor or therapist during this period of heightened stress.
Check in about current mental health. With all patients, ask questions such as "how have you been feeling emotionally?" Consider using screening tools like the Patient Health Questionnaire-8 and Generalized Anxiety Disorder-7, validated screeners for depression and anxiety in teens ages 12 and up, to identify at-risk patients.
Encourage teens to use their existing coping strategies, such as relying on their social supports like friends and family, using relaxation strategies like deep breathing, and participating in activities they enjoy.
Refer to therapy or counselor. If patients report new symptoms of anxiety or depression after injury, refer them to a therapist or counselor in the community for evidence-based treatments like cognitive behavioral therapy (CBT).
Partner with psychosocial providers. Remember that you don't have to have all the answers. Tap into providers in your organization such as psychologists, social workers, or guidance counselors to provide additional resources and support.
Today's teens have so much going on, especially after concussion. All clinicians working with teens should encourage open communication about emotional health and wellness, including symptoms of anxiety and depression. Doing so can help ensure that teens get the support they need managing the stressors they face after injury.