Research In Action
Research In Action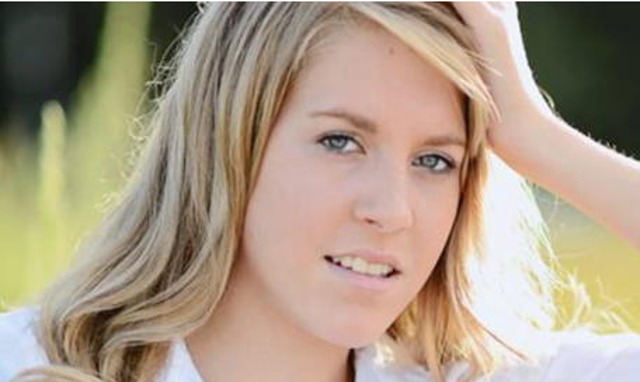 A Pink Decal to Prevent Teen Crashes?
What a difference a few years make. When New Jersey implemented its first-in-the-nation decal provision as part of its Graduated Driver Licensing (GDL) program on May 1, 2010, it ignited a firestorm of protest from some parents and state legislators. Just recently, parents in Maine designed their own decal for voluntary participation.
New Jersey's Kyleigh's Law requires all 16- to 20-year-olds holding a learner's permit or intermediate license to display a reflective decal on the front and back license plates of vehicles they are driving. Although designed to facilitate police enforcement of GDL restrictions and, ultimately, reduce teen crash rates, the New Jersey provision, detractors said, would make their teens targets of sexual predators and other criminals.
Lawyers got involved, carrying a certain case to the NJ Supreme Court. They argued that teens having to display a decal on their license plates is preempted by the Federal Driver's Privacy Protection Act and that Kyleigh's Law violates equal protection of the law or the right against unreasonable search and seizure guaranteed by the US and NJ constitutions. On August 6, 2012, the court unanimously upheld the NJ decal provision, and the NJ Division of Criminal Justice recently completed a report showing that the decal provision does not jeopardize the safety of the state's teen drivers.
Decals Gain Acceptance in NJ
As a parent of a teen just getting his learner's permit a day after the decal provision went into effect, I did not understand what all the hysteria was about. Two years later, when my daughter left the DMV with her permit, the hoopla seemed to have faded. None of my daughter's friends or their parents complained about the $4 decals. When their teens earned their probationary licenses a year later, fellow parents seemed glad to help them follow the state's GDL provisions--with the red decal prominently displayed--including making sure their teens did not drive late at night or with their friends.  
During this time my CIRP@CHOP colleague, Allison E. Curry, PhD, MPH, director of Epidemiology and Biostatistics, published the first study on the effect of these decals on teen crash rates. She reported initial evidence to suggest that the decal requirement lowered crash rates among intermediate teen drivers and supported the ability of police to enforce GDL provisions. By linking NJ's licensing and crash record databases to measure effects of the requirement, she and her team found crash involvement of an estimated 1,624 intermediate drivers was prevented in the first year after the decal's implementation. Dr. Curry is currently conducting research on the decal's effect on teen compliance and a longer-term assessment of the decal's effect on crash rates.
Currently six states -- Kentucky, Michigan, Alaska, Iowa, Minnesota, and North Carolina -- have considered decal legislation, but no bills have yet been approved. Delaware has offered a free optional /voluntary decal to novice drivers since July 2009. "New Jersey already has one of the most comprehensive GDL programs in the country and also one of the lowest teen driver crash fatality rates," she told me. "Even so, NJ was able to achieve additional reductions in crashes with a decal provision as part of its GDL."  The research suggests that states with higher teen crash rates may realize even greater gains from including decal provisions as part of their GDL programs because they have more room for improvement.
Parents Taking Action
In the meantime, some parents are taking the decal idea into their own hands. In Bucksport, Maine, Christina and Corey Darveau have created a pink decal that parents can put on the front and back windshields of the car their teens with an intermediate license drive. The couple lost their 15-year-old daughter, Taylor (pictured above), in a crash involving a novice teen driver. As they told the Banghor Daily News, if they had known that their daughter was riding with an inexperienced teen driver, they would never have allowed her to get in the car.
By displaying the pink decals on their cars, parents and law enforcement will know that teens with an intermediate license are behind the wheel. Maine's GDL program prohibits teens with an intermediate license from carrying multiple teen passengers. With support from other parents and the community, the Darveau's hope to get the decals on teens' cars in the near future.
What a courageous couple and a great idea: A pink sticker for teen driver safety, Taylor's favorite color. In my state, the decals are red but no less heartfelt. From Kyleigh to Taylor, the message is clear. We can help reduce crash rates by encouraging parents and teens to follow the tenets of GDL, whether mandated by law or by voluntary participation.