Research In Action
Research In Action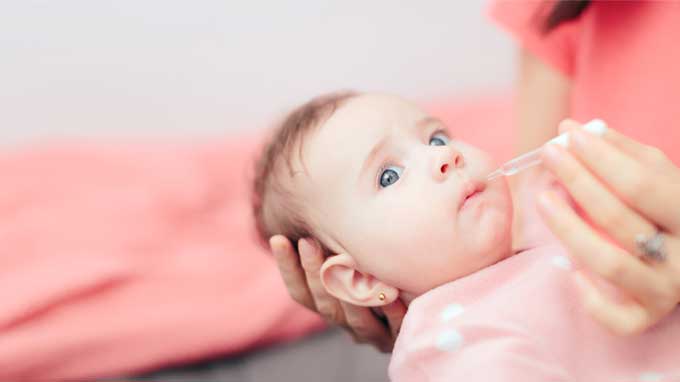 Follow the 5 "Rs" of Medication Safety
For many parents, keeping track of their children's homework and extracurricular activities can be a daunting task. Adding the need to administer a medication, which needs to be given on time, at the right dose, to the right person, can create a whole host of challenges. Unfortunately, improper use of medication can lead to potentially harmful medication errors, and potentially lessen the effectiveness of the therapy.
To help reduce the risk of medication errors, nurses are taught the "Five Rights of Medication Administration." Also known as the "5Rs", these principles help to ensure the right drug, right dose, right route, and right patient, at the right time.
At home, parents and caregivers often assume the role of "nurse" in caring for children and loved ones and should be encouraged to follow the same "5Rs" of medication safety. Here is what they need to know:
Right Drug: Double-check the label and bottle. It can be easy to accidentally give the wrong child the wrong medication.
Right Dose: Most of the time, this can be achieved just by double-checking the label to see what dose needs to be given. However, a liquid medication can be a bit trickier because the person giving it must measure the dose. We recommend measuring the dose with an oral syringe and not a household teaspoon. If the medication does not come with a dosing cup or syringe, be sure to ask the pharmacist for one.
Right Time: With so many medications to keep track of, it can be difficult to remember which medicine to give and when to give it. Here are some helpful tips to follow:

Be aware of dosing frequency: Although most medications are taken once a day, some are prescribed to be taken two or even three to four times a day.
Use a schedule or medication log: The more doses a drug requires throughout the day, the more likely parents may forget to administer a dose. To avoid this from happening, create a schedule or use an online medication log as a visual and/or electronic reminder to administer the next dose.
Set an alarm: Set a cell phone alarm or other reminder to help remember when doses are due.
Communicate clearly: Many dosing mistakes, especially double dosing, happens from communication mishaps. Keep a physical schedule handy that both parents and other caregivers can access and be sure to check off when a medication was administered.

Right Route: While it may seem unimaginable, we are often called about medications being administered via an unintended route. For example, eardrops administered as eye drops, or swallowing medication intended to be used with an inhaler. Be sure to double-check the label to ensure that the right medication is being administered via the right route. While the labeling on drops can sometimes be confusing, remember that "otic" refers to the ears, while "ophthalmic" refers to the eyes.
Right Person: Take a careful second look to ensure that the name on the bottle matches the child; this is especially important in households with multiple people on different medications.
For more information on safely administering medications to children at home, call the experts at the Poison Control Center at CHOP at 1-800-222-1222. Information and treatment guidance is offered to the public and healthcare professionals 24/7, at no charge.