Research In Action
Research In Action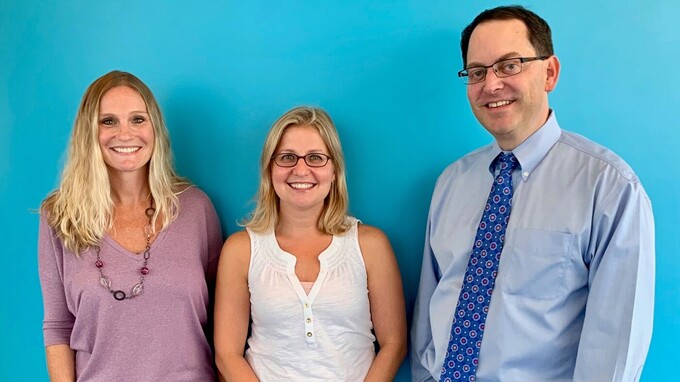 Decreasing Aggression in Schools: CHOP's Friend to Friend Program Expands Across the Philadelphia School District
Over the past 15 years, my colleagues and I have developed and refined Friend to Friend, a school-based relational aggression intervention comprised of a small group program for girls and accompanying classroom lessons for girls' classmates. I was recently interviewed for a blog post about a new National Institutes of Health grant that will allow us to expand and test the successful Friend to Friend model in a way that will be more sustainable for schools long-term.
An abbreviated version of the blog post is included below. Click here to read the full blog on the CHOP Research Institute's Cornerstone blog.
For many girls, middle school comes with more challenges than just tests, tryouts, and tough grades. While the best of friendships can develop during the preteen years, it's also a period prone to "mean girl" culture as gossip, rumors, and bullying abound.
This pattern of behaviors known by researchers as "relational aggression" can cause distress beyond the classroom, playing out days later in the hallways, playground, and even social media. At Children's Hospital of Philadelphia, psychologists Stephen Leff, PhD; Tracy Waasdorp, PhD; and Brooke Paskewich, PsyD; aim to tackle and transform this toxic behavior from the inside out, with the support of a new grant from the National Institutes of Health.
Recruiting 40 schools in the Philadelphia School District, Dr. Leff, who co-directs the Center for Violence Prevention at CHOP, and his team will take the successful Friend to Friend (F2F) Program to the next level by equipping teachers and counselors with the evidence-based skills they need to help girls navigate social situations in a positive way. The goal is to not just encourage girls to become pro-social leaders, but inspire confidence in school faculty so they can support students for years to come, too.
"We really wanted a program that schools could pick up and use," said Dr. Leff, who is also a professor of Clinical Psychology in Pediatrics and Psychiatry in the Perelman School of Medicine at the University of Pennsylvania. "We developed a coaching model so that rather than our research facilitators going in and running the program, we would train the counselors and teachers so that they could run the program themselves."
Turning Aggressive Girls Into Pro-Social Leaders
More than 15 years ago, Dr. Leff began work on F2F, an intervention initially designed for third to fifth-grade relationally aggressive girls in urban schools. Dr. Leff and his team had spent several years partnering with students, teachers, and parents to better understand how to develop a culturally sensitive, developmentally appropriate, best-practice program.
What emerged was a problem-solving initiative that used videos, cartoons, and role-playing activities to teach girls how to interpret different conflict situations. Students learned to slow down, recognize when they felt angry, and calmly think through their choices rather than react aggressively.
Uniquely, the program emphasized leadership by encouraging relationally aggressive girls — who are often perceived as popular and social leaders by their peers —  to use their influence as a positive force. Once they have learned the skills taught in the program, they help teach their classmates these new problem-solving and anger management skills.