Research In Action
Research In Action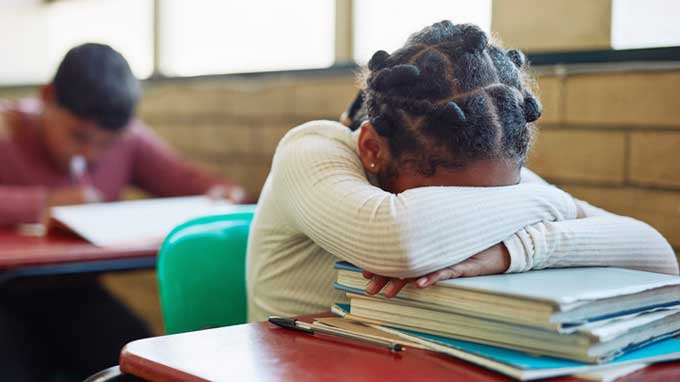 ADHD and Adverse Childhood Experiences
Because of their traumatic nature, ACEs often cause children to experience post traumatic stress reactions. To parents and clinicians, these reactions can resemble the symptoms of ADHD, such as problems focusing, hyperactivity, or emotional outbursts. Without appropriate screening for both ACEs and ADHD, clinicians may attribute a child's behaviors solely to ADHD, missing the child's trauma history, ultimately resulting in a possible misdiagnosis and inappropriate or incomplete treatment plan. I wanted to share findings from a recently published study that explored the association between adverse childhood experiences (ACEs) and parent-reported ADHD. What they found makes me consider some changes to my own practice.
Methods
These researchers analyzed data from over 76,000 children, representing over 58,000,000 children in the US, from the 2011/2012 National Survey of Children's Health in order to:
report the prevalence of ACEs in a sample of children with and without parent-reported ADHD
explore the association between ACEs and parent-reported ADHD diagnosis and severity (mild versus moderate or severe, as assessed by the parent)
Children were defined as having parent-reported ADHD if parents reported that they had received a diagnosis of ADHD by a health provider, and if that diagnosis was current. A summary ACE score was calculated, ranging from 0 to 9. For this study, parents were asked about 9 ACEs, including socioeconomic hardship, divorce or death of parent(s), incarceration of a parent, domestic and neighborhood violence, familial mental health concerns, substance/alcohol use, and racism.
What They Found
When compared to children without ADHD, children with parent-reported ADHD had a significantly higher prevalence of ACE scores of 2 (15% versus 12%), 3 (12% versus 6%), and 4 or more (18% versus 7%), and also had a higher prevalence of each type of ACE.
After adjusting for a child's sociodemographic categories, there were statistically significant associations between parent-report of ADHD and the following specific types of ACEs: socioeconomic hardship, parent/ guardian divorce, familial mental illness, neighborhood violence, and familial incarceration.  
Children with ACE scores of 4 or more had nearly 4 times the odds of having parent-reported ADHD, compared with children with no ACEs.
Children with socioeconomic hardship or parental mental illness had a significantly higher odds of having parent-rated moderate to severe ADHD, rather than mild ADHD.
Clinical Implications
This study suggests that since there is an increased prevalence of ACEs among children with parent-reported ADHD, as well as a significant association between ACEs and parent-reported ADHD, evaluation of ACEs in a child presenting with ADHD symptoms would be a critical step to both accurately diagnose and treat their behavioral concerns, as well as address the underlying ACE. However, a previous study revealed that only 2% of general pediatricians reported using an ACEs screening tool, and nearly half were not aware that one existed. Clearly there is a need for increased awareness of available screening tools and the important role of ACEs in the evaluation of a child with ADHD.
In my own practice, although we have much more time than a general pediatrician to inquire about a variety of factors that can contribute to behavior (including physical health and home/family variables), we do not typically use an ACEs screening tool. However, this study does make me wonder whether a screening tool, such as the CYW-ACE-Q screener or the ACE Score Calculator, would be a better way to thoroughly inquire about and potentially address these important experiences that influence a child's behavior.
Read More