Research In Action
Research In Action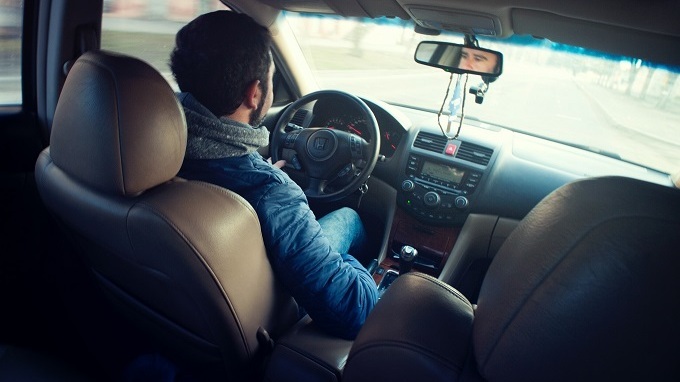 Lessons Learned: Driving With and Without Medication in Individuals with ADHD
When I have adolescent patients with attention-deficit hyperactivity disorder (ADHD) who express interest in driving, I share with them what we know about increased risk of driving impairments due to ADHD symptoms. What's difficult is talking with them about their crash risk because I don't know how to estimate it based on their specific set of symptoms.
Up to this point, there haven't been good measures to distinguish low and high risk drivers with ADHD, either at a group level or at an individual level. Although I can share with them the fact that treatment with stimulant medications is likely to help, we also really don't know that much about exactly how helpful they are. This can be a challenging conversation because teens may feel less willing to take their medications to begin with.
Given these challenges, I'm excited to be part of a team, led by Yi-Ching Lee, PhD, whose overall aim is to create a machine-learning based monitoring intervention to help manage ADHD symptoms while driving. We recently published an initial paper describing an experimental protocol for using a driving simulator and other assessment tools that allows us to compare driving behaviors before and after consumption of stimulant medications for ADHD, as well as compare driving behaviors between participants with and without ADHD.
When designing this protocol, we carried several questions in mind, including:
How do we effectively recruit young adults with ADHD from the community?
How can we safely assess driving simulator performance on and off stimulant medications?
Recruiting Young Adults With and Without ADHD
We found that the main site for the study, the campus of George Mason University, was helpful with its easy access to young adults. For recruitment, we utilized a combination of flyers (across the campus, at the university counseling centers, coffee shops, and bus stops), emails (using listservs of undergraduate students, and of the university's disability services office), and word-of-mouth referrals from students and colleagues (who were themselves on campus).
Time of  year also had some impact; recruitment during the summer months found students who had more flexibility with time, but more students and young adults were active on campus during the start of the school year in the fall. From March to November 2017, we recruited 21 participants with ADHD and 17 participants without ADHD.
Medication Status
We knew that the best way to minimize confounding factors when assessing the impact of medication was to evaluate driving in the same person on and off their medication. However, how could we safely alter a person's medication regimen for the study protocol, especially since medication can have an impact on behaviors and safety? Since stimulant medications can generally be given at slightly different times of the day without significant ill effect, we gave participants the option to  participate in one of two ways::
Over 2 days:

Day 1: Participant completes driving simulator portion before consumption of medication, and then consumes medication soon afterward.
Day 2: Participant completes driving simulator portion 1 hour after consumption of medication.

In 1 day: Participant completes driving simulator portion, then consumes medication. They then complete the driving simulator portion again 1 hour after consumption of medication.
On study days, medications were consumed on site under supervision, to ensure medications were consumed as expected. We also required a friend or family member to drive the study participant to and from the study site to prevent any change in real-world driving behavior due to change in timing of medication dosage. Finally, we utilized a two-step confirmation process for the medications (checking medications against a list of FDA approved stimulant medications for ADHD, and confirmation by a study pediatrician) to ensure that the medications consumed were in fact stimulant medications and also so that any variation in dosage or frequency could be documented.
This paper reported only on recruitment outcome and characteristics of participants. Analyses of speed and other vehicle control variables will be reported in later papers. Our finding that ADHD and non-ADHD participants were demographically and psychosocially similar, but had different clinical characteristics (as expected), reflects the study's ability to effectively recruit and enroll participants and confirm medication status. I look forward to sharing our next results in a future post!