Research In Action
Research In Action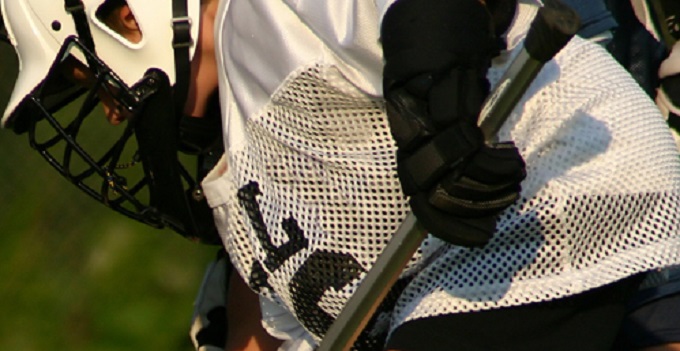 Helmets Prevent Concussions? Not So Fast
It's no secret that there are a lot of questions surrounding sports-related youth concussion: How do I know if my child sustained a concussion? What's the optimal course of treatment? When can my child get back to school and back on the playing field?
In an effort to start to answer these and other important concussion-related questions, today the Institute of Medicine (IOM) released a report entitled, Sports-Related Concussions in Youth: Improving the Science, Changing the Culture. The report, authored by the Committee on Sports-Related Concussions in Youth (which included myself, my colleague Susan Margulies, PhD from University of Pennsylvania, and 15 other invited experts from around the country), reviews the science of pediatric concussion from elementary school through young adulthood and makes evidence-recommendations for progress moving forward.
As the Committee attempted to better understand the many unknowns about pediatric concussion, one important question we wanted to see if the literature could answer was: Do helmets prevent concussions in youth athletes? The answer, based on what we know today, is "no."
Helmets have been proven effective at preventing skull fractures and more serious traumatic brain injuries and should continue to be used in competitive and recreational sports. However, the Committee found that research was needed to better understand the biomechanics of how pediatric concussions occur before any protective device can be scientifically proven to prevent them.
When a head impact occurs, often the resulting head movement is a combination of two types of movement – linear (i.e. along a straight line) and rotational. What remains unknown is the magnitude or threshold of each of these head movements (in terms of velocity or acceleration) that can potentially lead to a concussion in children and youth. In other words, until we can quantify these concussion-causing accelerations across children of various ages, we cannot evaluate whether helmets help reduce these measures below a level that results in injury.
Similarly, while the concept of a hit count where the number of head impacts is limited makes common sense, we simply do not know what that limit should be in order to help youth athletes avoid concussion. Products and playing/practice standards that claim to reduce concussion risk, however well-intentioned, have jumped ahead of the science.
Unfortunately, injuries are a part of competitive sports and childhood in general. While further research is needed to create protective devices that can mitigate a child's concussion risk, if a concussion does occur, the science supports immediate removal from play and examination by a healthcare professional trained in concussion. As the Committee found, this is sometimes hampered by a culture of resistance in sports-related youth concussion, both in self-reporting and following concussion management plans.
There must be a shift in the culture of athletics--among parents, coaches, school personnel, and the youth athletes themselves-- to treat concussion as an injury that requires serious attention, even if it means missing "the big game" or an entire season of play. It is also important to remember that of the thousands of children and youth that are diagnosed with concussion each year, only half of those are sports related.
It's critical that parents and caregivers are aware of prevention strategies, as well as the signs and symptoms of a concussion. CHOP has created a series of resources, including infographics, videos and web content, that can be shared with families, schools, and coaches.
Access CHOP's interactive concussion resources.
Read the full IOM report.