Research In Action
Research In Action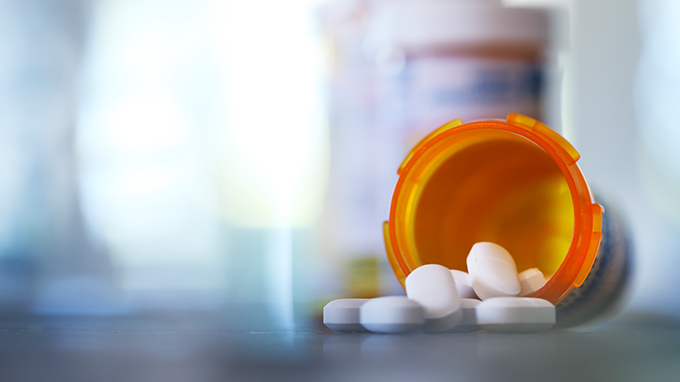 COVID-19 Treatment Myths: Separating Fact from Fiction
Over the past year, you have likely heard about unconventional products, drugs, or methods that claim to either prevent or treat coronavirus disease 2019 (COVID-19). These questionable products are not only ineffective against COVID-19, but also may be dangerous to one's health.
In a recent ABC News segment, experts described how Poison Control Centers are still receiving calls related to unapproved, self-administered COVID-19 therapies. Some of the trends described include:
A recent increase in poisonings from a drug called ivermectin. The drug, which is used to treat parasitic infections, is not approved to treat COVID-19 by the U.S. Food and Drug Administration (FDA). Some ivermectin poisonings were from veterinary sources of the drug, which come in much higher doses that are unsafe for humans.
Poisonings related to the drug hydroxychloroquine, which has not been shown to be safe or effective in treating or preventing COVID-19. When misused, it can cause serious heart rhythm problems.
Exposures to bleaches, hand sanitizers, and cleaning products throughout the pandemic. Some people who have misused or ingested these products have been seriously injured or died. We previously blogged about how some of these products could be especially dangerous to children.
There are many other COVID-19 treatment and prevention myths that exist. Some, such as eating garlic, might not be harmful but are ineffective against the virus. Others, such as using ultraviolet lights to sterilize your hands or exposing yourself to low or high temperatures, can be dangerous.
Fighting Fraud
The FDA has been working with retailers to remove misleading or dangerous products from both physical and online marketplaces. Consumers are encouraged to report websites that are selling illegal or fraudulent drugs, products, or dietary supplements. A running list of warning letters to manufacturers and flagged products related to COVID-19 is also provided on the website.
Just the Facts
With so many different sources of information in our digital age, it can be challenging to separate fact from fiction. Credible sources of information on COVID-19 include the Centers for Disease Control and Prevention and the FDA. Several organizations, including the Mayo Clinic and the World Health Organization, have created websites to combat COVID-19 myths and misinformation. Families can also be smart consumers with these tips:
Beware of "miracle cures" or products with secret ingredients.
Many diseases do not respond instantly to therapy, so be suspicious of any "quick fixes."
Personal testimonials or anecdotes do not replace scientific evidence.
Getting Help
If families have a question about a COVID-19 treatment or product, they should speak with their healthcare provider. The FDA Division of Drug Information is also available to answer almost any drug-related question at 1-855-543-DRUG (3784).
Anyone concerned about a potential overdose or exposure should immediately call The Poison Control Center at Children's Hospital of Philadelphia (CHOP) Hotline at 1-800-222-1222. The Center is staffed with professionals, who are available 24/7 free of charge, to help families and healthcare professionals manage poison control issues.