Preventing Aggression in Schools Everyday (PRAISE) is a 20 session classroom-based problem-solving and bullying prevention program designed for 3rd to 5th grade students. PRAISE was designed to be implemented in the classroom setting for all students to reduce aggressive behavior. This bullying prevention program is a universal adaptation of the CHOP-developed Friend to Friend program, which specifically targets relationally aggressive 3rd to 5th grade girls in small pull-out groups.
Several steps were taken to appropriately modify F2F for the classroom-wide PRAISE program, including:
PRAISE is a classroom-based bullying prevention program for 3rd to 5th grade students that aims to:
Over 10 weeks and 20 sessions, the program teaches students prevention strategies for bullying, such as identifying feelings, recognizing signs of physiological arousal that can lead to aggressive behavior, using strategies to stay calm, interpreting others' intentions accurately, developing stronger empathy and perspective-taking skills, and understanding the steps one can take to be a positive bystander.
PRAISE uses detective analogies to teach social cognitive strategies for paying better attention to one's own arousal signs, others' behavior, and the social environment. These strategies are depicted and practiced through teaching modalities such as culturally-specific cartoons, videotapes, and role plays.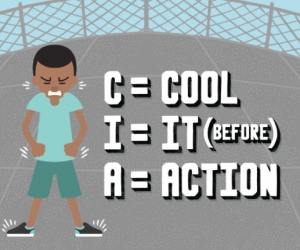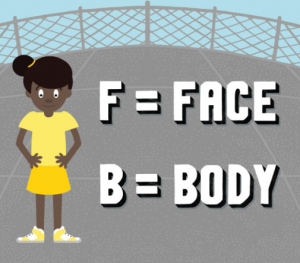 Examples of detective strategies as depicted through cartoons. At left: CIA – A strategy used to encourage youth to stay calm instead of quickly reacting; At right: FBI – A strategy employed to notice others' Face and Body, and Information in the environment, to determine intent.
With support from Pew Charitable Trusts, PRAISE is being conducted with 800 3rd to 5th grade youth and 26 teachers in three urban schools within West/Southwest Philadelphia from 2016-2019.
PRAISE is designed to prevent aggressive behavior among 3rd to 5th grade students within the urban school context. PRAISE and F2F were developed in partnership with African-American girls who attend schools in urban environments and their teachers, parents, and community members to be scientifically grounded, developmentally appropriate, and culturally relatable for African-American elementary school students.
An initial trial of PRAISE across 10 3rd and 4th grade classrooms within one large elementary school within the School District of Philadelphia was conducted with 227 participating students split nearly evenly among the intervention and the control group. Of the 21 relationally aggressive girls who were identified, 13 were in the intervention classrooms and 8 were in control classrooms. Among boys, 39 were identified as aggressive, with 21 in the intervention classrooms and 18 in control classrooms.
Following the 10 week bullying prevention program, relationally aggressive girls whose classes were randomized to PRAISE exhibited no increase in problematic aggressive behaviors over the course of the intervention, and neither did all girls who received PRAISE. Whereas girls in control classrooms experienced a large worsening of relational and overt aggressive behavior.
Based on the strong results from the initial evaluation of PRAISE, we were awarded two dissemination grants from the Pew Charitable Trusts. 
In the first two years of our 2013-2016 grant, PRAISE was run by facilitators from CHOP in partnership with classroom teachers, and it was found that 73 percent of the youth participating in the program improved by 20 percent on at least two of the outcomes. 
In addition, a subset of students among all participants were identified by standardized teacher report measures as being relationally and/or physically aggressive and 76.5 percent of these youth improved on 2 or more outcomes. 
In the last year of our 2013-2016 grant, PRAISE was run by school staff with training and coaching from our team at CHOP.  When implemented by staff, 74.7 percent of all participating youth, and 69.6 percent of relationally and/or physically aggressive youth improved on 2 or more outcomes.
Program implementation is currently underway for the 2016-2019 grant and results will be forthcoming.