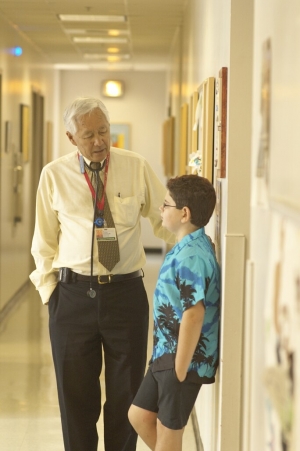 Children exposed to a potentially traumatic event are at risk for developing traumatic stress reactions. Additionally, chronic exposure to poverty and violence within neighborhoods or homes can create "toxic stress," which has been associated with behavioral and learning challenges as well as physical and emotional consequences through adulthood.
Pediatric healthcare providers play a key role in preventing injury-related post-traumatic stress by providing "trauma-informed" pediatric care, which includes recognizing pre-existing trauma, addressing acute traumatic stress reactions associated with the traumatic event, minimizing potentially traumatic aspects of treatment, and identifying children who need additional monitoring or referrals for more help.
VPI at CHOP promotes a systems approach of trauma-informed care for those who work with children, regardless of the setting in which they work (e.g., medical settings, schools, social agencies, and law enforcement). With training and awareness, individuals working in these settings can better appreciate the challenging context in which many youth live, as well as understand the possible multiple trauma exposures that youth encounter. This awareness also helps build understanding of how adults can support youth and help them more quickly return to their normal functioning following exposure to trauma. Actively helping to build resiliency within families and supporting positive parenting can change a child's typical reaction to toxic stress and support his healthy development.
Read illustrative article about trauma-informed care in a CHOP Trauma Bay
Listen to news story from WHYY-FM about trauma-informed care.
Watch an introductory webinar on trauma-informed care.
Resources