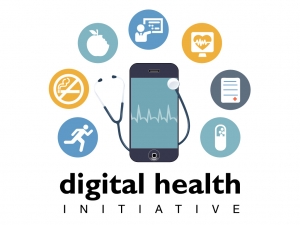 The Digital Health Initiative at CIRP was established in Spring 2013. Led by Linda Fleisher, PhD, MPH, a prominent researcher in health communications and mobile health, the Digital Health Initiative at CIRP is working to enable an innovative, yet accountable digital health revolution.
The Internet and mobile technology has prompted a new generation of digital health interventions that leverage websites and mobile apps to promote positive health behavior change. It is estimated that over 40,000 mobile health apps are available for download on mobile electronic devices, with functions ranging from health education and self-diagnosis, to medication reminders. The mobile health app market continues to grow at an outstanding pace.
Limited rigorous, scientific evaluation of these applications provides little evidence of their usage, safety and effectiveness for providers and patients alike. In October 2013, the U.S. Food and Drug Administration (FDA) released guidance on the regulation of mobile medical devices, which include some medical apps. This guidance emphasized the need for further research and evaluation of current and forthcoming products within the expanding digital health field. The FDA's call to action prompted the experts at CIRP to engage with software engineers and mobile app developers to build the resources necessary for greater accountability in digital health, and ultimately enable more positive health outcomes as applied to injury issues.
CIRP Approach to Digital Health Evaluation
CIRP's Digital Health Initiative is taking a systematic approach to digital health intervention evaluation as applied to injury problems. This four-pronged approach includes:
building innovative technology and tools to simplify rigorous, yet pragmatic health outcome evaluation of digital health applications
using CIRP's multidiscliplinary knowledge to train others to evaluate digital health interventions to achieve certain health outcomes
bringing together experts across disciplines and industries to solve major health problems
creating digital health interventions and refining them through usability testing
This approach goes beyond conventional public health approaches, such as using health educators, laws, and policy to change behavior. CIRP's Digital Health Initiative is employing online, mobile, and virtual interventions to better reach the target audience(s). Our team identifies evidence-based strategies to effectively disseminate health information electronically.
Read a recent interview with Linda Fleisher, PhD, MPH, director of CIRP's Digital Health Initiative from the Research in Action blog.
To learn more, download this postcard.