Research In Action
The world of child injury prevention advances quickly in big and small steps each day. The Research In Action blog shares credible and timely commentary on the latest news, research, events, and more as we work together to keep children safe. We invite comments to spur friendly conversation among our readers. Please Contact Us for any information requests.
Drs. Joel Fein and Stephen Leff, co-directors of the Center for Violence Prevention at CHOP, reflect on a decade of research and programming, in this repost of a CHOP Cornerstone blog post.
With a new year almost upon us, here is a look back on Research in Action's most popular 2020 blog posts.
Discover a new way to stay updated on the latest violence prevention research and advocacy efforts at Children's Hospital of Philadelphia.
A new CHOP study found nearly half of teens return to driving within two weeks of seeking specialty care for a concussion.
Applications are now open for the Center for Injury Research and Prevention's 2021 Injury Science Research Experiences for Undergraduates program.
Read about a new study that highlights the dangers of alcohol poisoning in infants and safety tips on how to keep babies and children safe.
The Center for Child Injury Prevention Studies (CChIPS) has released its 2020 Annual Report highlighting research projects funded through the consortium for the 2019-2020 project year.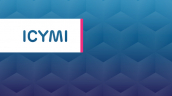 Catch up with newsworthy pediatric injury prevention articles from the past month gathered by CHOP's Dr. Patty Huang.
As a new study on the learning to drive process of autistic teens begins recruitment, Christina Labows reflects back on her own experiences as a sibling of an autistic adult.
Dr. Declan Patton discusses key insights from his review of scientific papers with head impact sensor data.
Read about how partnering, coaching and training have changed with CHOP's Friend to Friend school bullying prevention program during COVID-19.